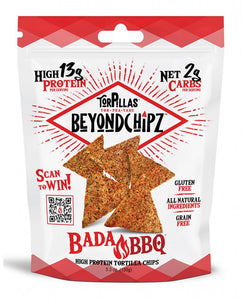 Beyond Chipz Torpilla Bada BBQ
BADA BBQ
BeyondChipz BADA BBQ simply "smokes" the competition - low and slow.
Our pitmasters created a secret blend of 16 seasonings to combine the unique flavor of real Southern "Que" with a dash of New Jersey attitude!
Savory with a little bit a kick. One bag and like a boss you'll say...Yo? How ya Doin'?
GOODBYE, CARBS!
BeyondChipz creates healthy chip alternatives for people who expect more from snacking and EVERYONE LOVES SNACKS.
Every bite is an opportunity to do something good for your body and plant-based protein is the way to do it.
Torpillas are packed with 13g of PROTEIN with only 2g NET CARBS, so you get the most out of every bite.
WHAT'S A TOR•PEA•YAH?
A TOR-PEA-YA is a tortilla chip made from pea flour.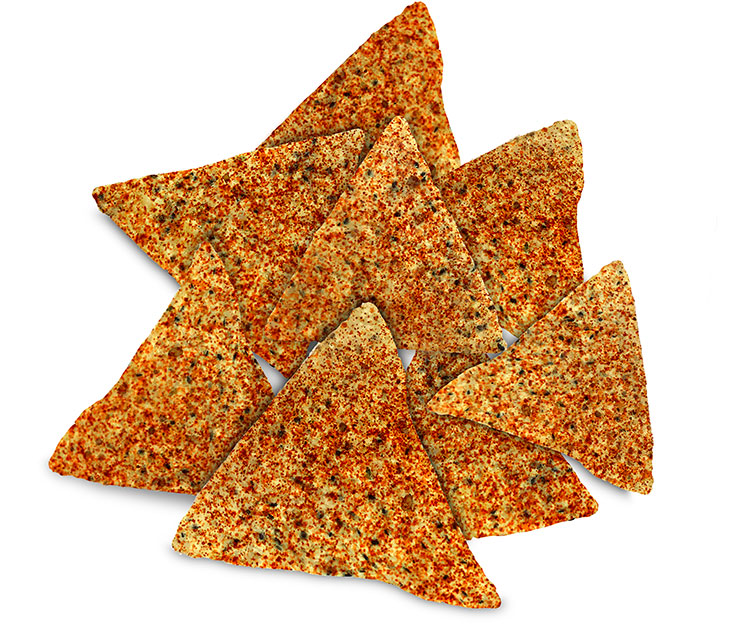 The pea flour makes it possible for this tortila chip to be high protein, low carb, and gluten free.
No artificial ingredients, no corn, no soy, no rice, no peanuts, no wheat, no potato, no gluten. Just plant based protein!
FEEDING BODIES NOURISHING SOULS
BeyondChipz supports SAAK - Save All African Kids, an organization devoted to employing women and giving to orphaned children in West Africa.
BeyondChipz proudly imports cassava flour exclusively from SAAK for our chips. When you snack on Torpillas, you are helping more than yourself because #everybitematters
FREAKISHLY ADDICTING
WARNING: Please be advised, our flavors may cause euphoria. Addiction is possible.
Our taste makers went beyond the limits of your favorite flavors. The chedda' is bedda', the onion screams and Bada BBQ makes you feel like the head of the family.
It's love at first bite. Get ready to have your… MIND. BLOWN.
Ingredients:
Pea Protein, Coconut Flour, Flax Seed, Pumpkin Seed, Sunflower Seed, Chia Seed, Cassava Flour, Sunflower Oil, Toasted Sesame Oil, Black Pepper. Seasonings: Sea salt, spices (including mustard), sugar, brown sugar, paprika, smoked paprika, dehydrated onion and garlic, himalayan pink salt, turmeric, sumac.
Allergens:
Contains tree nuts (coconut flour).
Kosher:
Not yet kosher certified.
Nutritional Lab Testing:
The nutritional information for this product has been independently lab tested.
Net Carbs:
Net Carbs calculated as Total Carbs - Fiber - Sugar Alcohol (if applicable)